We bring the power of big company finance departments to smaller businesses.
First Water's toolbox, model, and team enable companies to harness data, look forward, assess options, raise capital, and transact with confidence.
About Us
The First Water Advantage
Finance Toolbox
One-stop shop for finance capabilities and expertise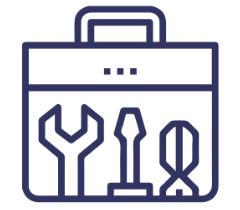 Financial planning and analysis (FP&A) and corporate finance expertise under one roof to harness data, look forward, and execute on capital, transactions, and other opportunities.
Relational Finance
Flexible engagement model tailored to your objectives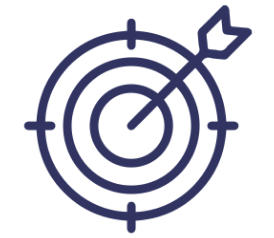 Innovative offering untethered from traditional models, promoting alignment of interests, cost efficiency, and the foundation for building long-term relationships.
Team Experience
Partners on your side of the table with 'other side' experience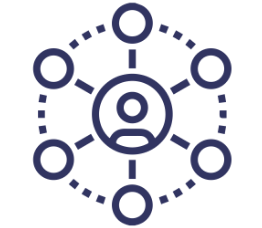 Access skills and perspectives from multiple finance disciplines, including private equity, FP&A, investment banking, commercial lending, consulting, and SMB management.
Attacking Your Pain Points
Many of the most exciting aspects of leading or owning a business are also the most stressful. Pursuing growth, seeking capital, and cutting the best deals feed our passions, but they also keep us up at night. Finance is a critical tool, serving as the sword or the shield, and sometimes, both.
Our Toolbox in Action
Pain Points:
"I'm not sure what kinds of financing fit my business and my goals."
First Water Solutions:

Growth & Capital Roadmap Alignment
Learn More
Reporting & Business Intelligence (BI)

Forecasting, Budgeting & Planning

Capital & Transaction Execution
Learn More
Financing Alignment
There are many debt and equity financing options available, but each comes with its own opportunities, risks, and restrictions. An immediate need or opportunity can lead to severe pain if the wrong financing is deployed, especially if such capital doesn't mesh with your long-term personal goals. With First Water, you have a partner who can help you assess your options and execute on the right financing to meet your goals.
Pain Points:
"Growth is my dream in action, but managing cash is my nightmare."
First Water Solutions:

Growth & Capital Roadmap Alignment
Reporting & Business Intelligence (BI)

Capital & Transaction Execution
Learn More
Cash Management
Growth is expensive, requiring investments in inventory, production, and labor while customers pay you later. Cash crunches lead to suboptimal business decisions, and relationships sour when you can't keep the promises you make. The key to managing cash is credible forecasting processes, and First Water delivers this visibility along with the ability to help secure the financing you need for growth.
Pain Points:
"Bankers and investors speak a different language, I'm unsure how to best tell my story."
First Water Solutions:

Growth & Capital Roadmap Alignment
Learn More

Capital & Transaction Execution
Tailored Narrative
Capital providers apply different analytical lenses based on their investment timelines and risk-return parameters. Make sure you are in front of the right audience, clearly present performance, credibly discuss the outlook, and tailor the financial narrative to maximize the probability of success. As a result of sitting in these different capital seats, First Water gives you a valuable advocate as a partner on your side of the table with 'other side' experience.
Pain Points:
"I get pulled in many directions. It's hard to keep my finger on the pulse and hold people accountable."
First Water Solutions:

Growth & Capital Roadmap Alignment

Capital & Transaction Execution
Goal Setting & Tracking
As businesses and teams expand, leaders are removed from the trenches of operations and sales. Data capture and information flow are critical, but it must be the right data and the right communication. Setting goals that are achievable and trackable is the only way to drive accountability, and this requires both the ability to look forward and backward. First Water delivers the reporting and forecasting processes that help keep teams aligned, engaged, and firing on all cylinders.
Pain Points:
"Selling is my goal, soon or down the road, and I want to maximize value when I pull the trigger."
Value Maximization
Selling all or part of your company is a major event, for some a once-in-a-lifetime occurrence. These decisions are deeply personal and emotional. We understand that selling on your terms is superior to having it forced upon you. The time you have to prepare your team, your data, and your financial performance meaningfully impacts the value you monetize. First Water is uniquely positioned to help in all aspects – plotting the course, doing the prep work, crafting the narrative, and executing a positive transaction.
Pain Points:
"I lose sleep at night worrying about what surprise is coming next."
First Water Solutions:

Growth & Capital Roadmap Alignment

Capital & Transaction Execution
Business Visibility
If you are worried about snakes in the grass, we need to mow the lawn. Visibility into performance via operational and financial data helps you keep track of critical metrics, and driver-based forecasting allows you to build out financial outcomes for various operational scenarios. First Water is passionate about harnessing data and building tools to offer better insight and foresight. We can't eliminate all potential snakes, but at a minimum we want to see them coming.
Pain Points:
"I have big opportunities to grow or make acquisitions, but I'm not sure about next steps."
Big Opportunities
Additional growth or acquisitions means conquering unknown territory, and you want the full finance arsenal at your disposal to make confident decisions and mitigate risk. Data analysis, performance insight, forecasting, and capital roadmap alignment are the finance pillars underpinning your bold moves. First Water brings the tools and experience to support you every step of the way.
Growth goals, funding requirements, and owner objectives need to be determined to plot the optimal course. Aligning your "growth and capital roadmaps" is core to First Water's mission and relationship building, including our free Finance Readiness Assessment tool, FiRe Score.
First Water Managed Financial Planning and Analysis Solutions (MFS) enables critical reporting, business intelligence (BI), and forecasting capabilities. Internal development and maintenance typically requires multiple employees. MFS is a game-changer that empowers teams with FP&A and access to experts at a fraction of the cost of the traditional team structure.
Relational Finance is the innovative model for businesses to get customized, cost-effective, and long-term access to financial planning and analysis capabilities. Untethered from traditional models, Relational Finance helps leaders and owners turn finance into an asset and competitive advantage.
News & Blogs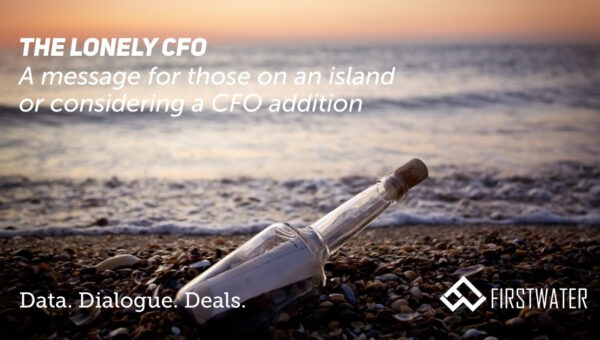 Financial leaders in small and midsized businesses (SMBs) have it tough. SMBs have it even tougher in that they don't often have financial leaders. This is a post for CFOs, businesses under $100 million in revenue considering a CFO, and leaders who want more out of their finance function. Adding a CFO to your team […]
I made a mistake. Waded into a conversation string on LinkedIn where I didn't know the original poster, a Founder & CEO, or those participating in the dialogue. I'm not including any names, so as not to call out anybody (other than myself). Started something like this: Original Poster: "I've had a horrible experience with […]
Read More